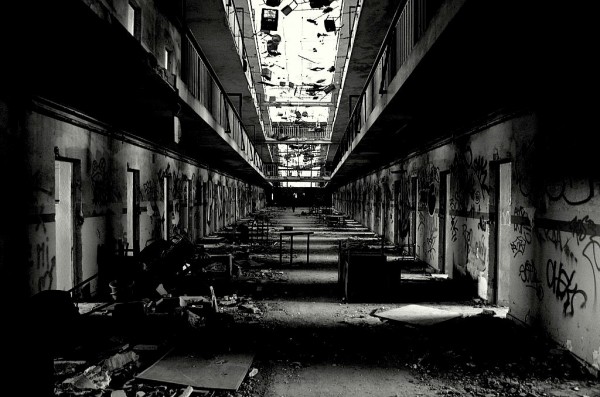 Many times Christians in America speak of the persecution that is coming someday.  But the truth is that intense persecution of Christians is already here.  According to a new report from the Pew Research Center, two out of every three people in the world now live in countries where religion is highly restricted.  Governments around the globe are regularly killing Christians, torturing Christians and imprisoning Christians in absolutely horrific conditions.  But it isn't just governments that are persecuting Christians.  Jihadist groups throughout the Islamic world have taken it upon themselves to slaughter those who commit "blasphemy" by preaching the gospel.  The truth is that it is a very dangerous time to be a Christian, and things are only going to get even more intense as we get deeper into the last days.
Things are really getting frightening out there.  Just consider a few of the recent reports of Christian persecution from around the globe….
*Christian organizations around the world are expressing outrage over the killing of ten Christian medical workers who were serving the poor in the northeastern province of Badakhshan in Afghanistan.  According to reports, the Christian medical workers were killed by jihadists for "spying for the Americans" and for "preaching Christianity".
*An out of control Muslim mob in Jhelum, Pakistan slaughtered the wife and four children of a prominent Christian a number of weeks ago, but local authorities were too intimidated by the local Muslim leader to file charges.
*Two brothers were recently shot dead by Islamic extremists outside a courtroom in the Pakistani's Punjab province.  The brothers were facing blasphemy charges after allegedly distributing gospel pamphlets.
*Jihadist organizations in Indonesia have declared their intention to establish paramilitary units in local mosques to fight "ongoing attempts to convert people to Christianity".
*A Christian pastor in the Russian republic of Dagestan known for founding the biggest Protestant church in the region and for successfully sharing the gospel with Muslims was recently shot and killed by unidentified gunmen.
*Christians in Bhutan were disheartened to learn that the government there has proposed the kind of "anti-conversion law" that other nations have used as a pretext for persecuting Christians and shutting down the sharing of the gospel.
*In North Korea, you are likely to get thrown into prison for the rest of your life or tortured to death just for trying to bring a Bible into the country.
But it just isn't in other areas of the world where Christianity is being persecuted.  The truth is that Christians are now being heavily persecuted inside the United States itself…. 
*A federal judge recently recently ruled in favor of a counseling program at Eastern Michigan University that kicked out a master's student who refused to affirm the morality of homosexuality.
*A newly filed lawsuit against Augusta State University in Georgia alleges that university officials essentially gave a graduate student in counseling the choice of either giving up her Christian beliefs or being expelled from the program.
*Pastor Ronnie Wallace was recently placed under arrest in Charlotte, North Carolina for preaching the gospel in front of an abortion clinic.
*Two other Christians were arrested recently for sharing the gospel and singing hymns on a public sidewalk outside an Islamic mosque in the city of Philadelphia.
*One North Carolina pastor is demanding an apology from lawmakers in his state after he was dismissed from his chaplain duties for praying in the name of Jesus.
*Four Christians face fines of up to $500 each and up to 93 days in jail for sharing the gospel with Muslims on a public sidewalk outside of an Islamic street festival in Dearborn, Michigan.
So would you continue preaching the gospel if it meant that you would be put in jail?
That is something to think about.
The sad thing is that most American Christians don't preach the gospel anyway.
In fact, for most Americans, God is not a very important part of their lives at all.  According to a brand new study by the Barna Group, only 12 percent of American adults say that faith is a top priority in their lives.
Only 12 percent?
Unfortunately, even many of those Americans that do consider faith to be important have been completely lulled to sleep by their "shepherds".
All over the United States, Christians are being taught by their "life coaches" to "live their best lives now" while millions of other Christians throughout the world are literally risking their lives to advance the gospel.
Christians across America better start waking up.  The last days are upon us and a time is coming when Christians are going to be killed in staggering numbers.  We all need to decide right now what we are willing to give up for the sake of Christ. 
You better get ready.
Hard times are coming.