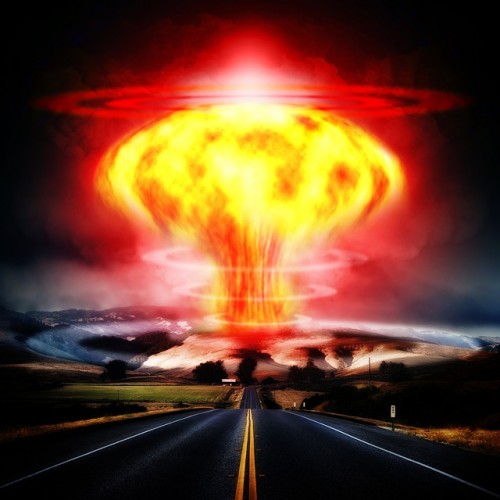 The following prophecy was given by Mena Lee Grebin…
Things To Come…
Several nights ago, I went into prayer and asked the Lord regarding the things that are to unfold. I said; "Abba, there's so many dreams, visions and prophetic words that have gone forth regarding things to come; everything from earthquakes and tsunamis to invasions from the north and an economic collapse. And Abba, these things are coming from men and women that I know belong to you. Even most of the things you've given me for this year have come to pass. But I'm asking you to tell me or show me what is it I need to prepare for now. I know that everything we're being shown is not all going to happen before the rapture. So what is it that I need to prepare my family and the ministry for?" And with that, for two nights, the Lord unveiled this to me…
1st: The Lord said that Israel will go into a full scale war with its surrounding nations. I saw myself handing out catalogs to Christians, so that they would order clothing, food and water bottles to send to the Jewish people. There was an emphasis on bottled water, as if to say that this was the most needed item. I saw what I perceived to be a nuclear bomb go off, and it was dropped by Israel. However, it was not revealed upon what nation this would occur.
2nd: The Lord told me that ISIS is already in this country. But before He told me this, two nights prior, I had this vision; in it I was standing in the entrance way of a brick building. Somehow, when I looked out, I realized I was high up in the stratosphere overlooking the United States. Next thing I know, I saw missiles being launched and going off over various parts of the country simultaneously. They hit the east, west and the mid parts of the country. I did not see specific cites or states. I wasn't viewing the US as a map, but as it actually looks from space. The next night is when He (the Lord) told me that ISIS is in the country. Now I don't know if they will be responsible for what I saw, or if it will come from another group/nation (like Russia). These details were not revealed to me.
3rd: The Lord reconfirmed that an economic collapse IS coming to this nation. This is something He gave me in February of this year and I posted a video regarding it.
As always, Read it and Share it.
Shalom,
Mena Lee Grebin
Faithful Walk Healing Ministries