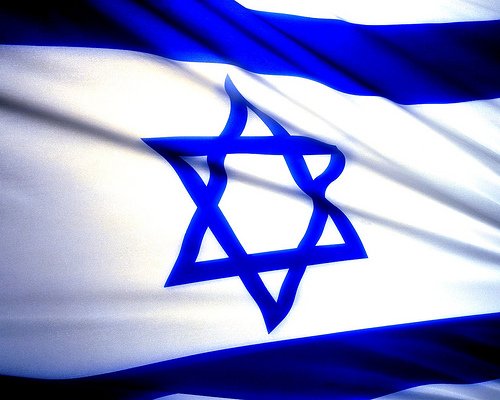 There has been a major discovery of natural gas just off the coast of Israel.  At this point it has now been officially confirmed that one gigantic offshore gas field alone contains 16 trillion cubic feet of natural gas.  That is the largest deepwater natural gas find in a decade, and it is being projected that it could supply Israel's gas needs for 100 years.
Wow!
God provides, eh?
The following is an excerpt from a recent Wall Street Journal article about this amazing discovery….
On Wednesday, the frenzy got fresh fuel: Noble confirmed its earlier estimates that the field contains 16 trillion cubic feet of gas—making it the world's biggest deepwater gas find in a decade, with enough reserves to supply Israel's gas needs for 100 years.
Getting all of that natural gas out of the ground is not going to be easy, but there is already talk that Israel could actually become a net exporter of energy.
Wouldn't that be something?
But the truth is that we all knew that Israel would be abundantly blessed in the last days, didn't we?
The other nations in the region are already expressing envy.  Lebanon has announced that it wants to start looking for gas off its own shores, and the Palestinians are less than pleased that Israel has found all this gas and they are not going to get any of it.
But it isn't just natural gas that has been found by Israel.
As I have written about previously, one Israeli oil prospecting and production firm has formally announced the discovery of a "commercially sized" oil field in central Israel.
A recent article in Haaretz provided some intriguing details on this new discovery….
Givot Olam Oil Ltd notified the Tel Aviv Stock Exchange of the find in its "Megev Five" drill near the town of Rosh Ha'ayin, saying it can produce 470 barrels of oil a day.
Isn't all of this exciting?
God is doing something amazing in the land of Israel.
For years, there have been some Bible teachers that have pointed to scriptures such as Deuteronomy 33:24 as evidence that Israel would someday be blessed with oil….
"And of Asher he said, Let Asher be blessed with children; let him be acceptable to his brethren, and let him dip his foot in oil."
Well, we have witnessed some incredible oil and natural gas discoveries in Israel this year and many believe that there will be even larger discoveries of oil in Israel over the next several years.
But as Israel keep making these discoveries the Palestinians are going to get jealous and it is going to change the political equation in the Middle East.
Even as you read this, Hamas, Hezbollah and Syria are feverishly preparing for war.  The next war in the Middle East could break out at any time.
So all of this oil and natural gas is not going to provide Israel with any kind of lasting peace and security.  In fact, Israel will not truly experience lasting peace and security until Yahshua the Messiah returns.