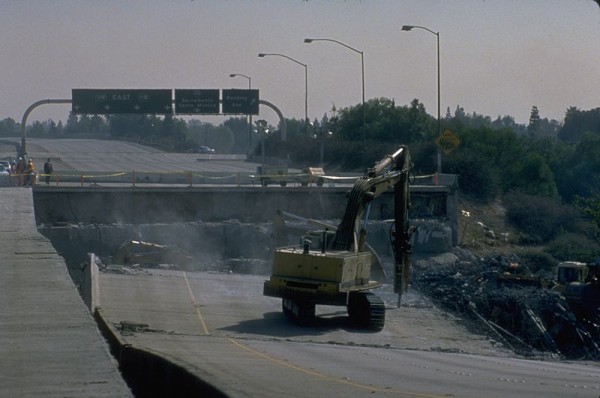 Terry Bennett is a seasoned prophet that I have been watching for a number of years.  Since August 2010, he has been given a series of prophetic headlines of future events that are coming to America.  You can find these headlines listed on his own website right here.  Many of these prophecies have already come to pass.  What Terry Bennett says about what is coming next is very sobering…
***************
The following headlines were revealed to Terry as actual news headlines that we could expect to see over the next 4 years. These are not necessarily in sequence – Terry was given dates, which he saw as beginning approximately from June 15, 2011 through June 15, 2015.
Headlines Received August 2010
1. Washington D.C. Shaken, Rioting and Looting Continue
2. Emergency Meetings being Held by U.S. Senate and Congress
3. Worldwide Economic Confidence Toward U.S.A. Remains Dim
4. Dow Flops and Drops to All-Time Lows; Other Markets Tumble as Well
5. Governors Call for Constitutional Convention
6. Emergency Meetings of Economic Advisors Called in Europe (editor's note: occured July 10, 2011)
7. Asian Markets Seek Stability within Asian Region; Pull Away from USA Begins
8. Martial Law Declared in Nation's Capital (Washington D.C.)
9. Resignation Fever Hits Washington D.C.
10. Finger-Pointing Continues to Fuel Resignations in Washington D.C.
11. Who Will Pick Up the Pieces? (Editor's Note: this refers to political offices)
12. New People's Party Gaining Ground with Hearts
13. Jobless Rate Passes 32 Percent; Expected to Rise
14. The Big Freeze – Government Spending Cut by 50 Percent; Education and Military at Front of Cuts
15. Martial Law Declared in New York, Los Angeles, Philadelphia, Miami, Chicago and Other U.S. Cities
16. Lights Out – Rolling Electric Outages Expected to Continue
17. Here Comes the Sun (editor's note: reported on NPR 11/8/2010, will be reported again)
18. Oh That I Had Wings That I Might Fly Away
19. The Night the Lights Went Out in Georgia; Atlanta Area Hit Hardest
20. The Dark Night of the Soul – Plume Cloud Covers Over Half of the U.S.
Headlines Received December 25, 2010
1. The Meteor Showers of 2012 and 2013
2. Northern Oceans Show Signs of Heating Up; 12 Degree Flux
3. Eurodollars in Trouble – Falls to New Low
4. Germany and France Forge Alliance
5. German and French Currency Unveiled; Others Consider Participation
6. Japan Shaken Awake – Early-Morning Quake Measures 7.7; More Tremors Expected
7. Taiwan's Government Seeks Expanded Powers
8. 9.1+ Quake Rocks Japanese Island
9. Sleepless in Seattle – Mt. Rainier Awakens While Residents Lose Sleep
10. New Americas' Currency Unveiled – Fosters Angry Debates
11. The Agony of Silence – U.S.N. Trident Submarine Lost
12. Deep in the Heart of Texas – Independence Fervor in Austin; More Rallies Planned
13. Fatal Attraction – The Concerns Over Increased Magnetism of Our Planet (Editor's Note: this will be a NASA story)
14. Russia and China Face Off – Arguments Heat Up with New Threats
15. India's Shaky Ground – Northern Quakes Challenge Infrastructure (editor's note: occured 9/20/2011)
16. Philippines Brace for New Violence – Government and Christians Targeted; Islam's Cells on the Attack
17. Mexico City Jolted by Bomb – Reprisals Expected
18. Mexico Shaken by Northern Quakes and Eruption
19. Iraq Erupts in Unprecedented Violence; Insecurity Exposed and Oil Threatened
20. Saudi Arabia Halts Oil Flow to U.S.A.
21. Israel Braces for Multi-Front War – Egypt, Syria, Jordan, Iran and Israel Mobilize; Saudis on Full Alert
22. Greece, Italy, Spain Join German and French Alliance of Economies (Editor's Note: This will be called the AOE)
23. Canadian Quake Shocks British Columbia – Vancouver Affected
24. Major Rioting in Baltimore Threatens Services and Deliveries
25. The Riots of Montreal Canada; French Disturbance
Headlines Received December 11-12, 2011
1. Pharmaceutical Nightmare; Uncovering the hidden intentions and cover ups, big money vs. the hidden long-term health effects of drugs.
2. Overhauling the FDA; unveiling the corruption of payoffs and buyouts.
3. The Trial for the Unborn – the conscience pulse of our nation. To vote or not to vote, and a nation hanging in the balance.
4. The Taming of the Shrewd! Restrictions and transparency measures increased toward Wall Street investors, insurers, and the business of profit.
5. "I Fell into the Burning Ring of Fire," The Ring of Fire Ablaze!
6. "The Burning of Our Fields," from historical practice to modern catastrophe.
7. The Season of Burning; a South Chicago Blaze, a New York Blaze, and a San Francisco fire.
8. The Embattled Bill of Rights, the Basis of Our Freedoms on Trial.
9. Washington D.C. embroiled! Protestors Unlimited
10. Constitution Questioned, Constitution Opposed, Constitutional Changes, Constitutional Convention. A Line Drawn in the Sand in Texas.
11. Breakup, Breakdown, or Breakthrough, which will it be? United We Stand or Divided We Stand.
12. Protesting the Republican and Democratic Parties. Their power challenged in court.
13. "The Day the Dams Broke," Seismic Activity in the Midwest.
14. "Dust in the Wind," The Kansas nightmare. Kansas, Oklahoma, Texas, and Nebraska, Drought, Heat, and Windstorms. Dust Bowl-type conditions.
15. Prices vs. Wages: The Poor, The Wealthy, The Profit Margin, and Battle Lines.
16. "No Military Surplus." A closed pocketbook to military wish lists.
17. The Last battle of the Marine Corps; the few and proud may become fewer. Necessary or Unnecessary? Corps or single Brigade? Will they survive?
18. Islam, American Politics, and Policy. Exploring the boundaries of religious freedom.
19. Oil prices, Oil crisis, and Big Oil in crisis. Manipulation, Money, and Monopolizing.
20. A Nuclear Reactor That's Over-reacting! The threat of radiation poisoning in America.
Headlines Received October, 2012
1. A Band of Brothers – "Rule 101″ = State's Rights Governors United to Take a Stand.
2. The Mission Impossible Mission: Helping the Woes of the Euro.
3. "Free Falling": How Do We Stop the Stock Drops?
4. The Leaning Tower of Italy: Will it All Fall?
5. London Bridge is Falling Down: From Stumble to Tumble and Still Falling
6. The Day the Earth Stood Still: The Sum of All Fears.
7. The Silencing of the Lambs: Crack Down on Church Voices and Money.
8. Another Bite Out of the Big Apple: A Shaken City Responds.
9. The Muzzling of the Oxen: Free Speech is Costly!
10. The Postman Isn't Coming: Reduction and Closures of Personnel and Offices.
11. The Day the Dams Broke: Nature's Fury Revealed!
12. The Shots Heard Round the World: "But There Were Some Who Resisted." Face Off Turns Bloody!
13. Slow Down, Melt Down, Crack Down, Show Down: Banks Holding on to Your Money!
14. No Bridge Over Troubled Waters: An Impossible Deluge at the Mississippi River as 8.8 Earthquake Strikes.
15. The Final Countdown: The Insanity to Nuclear Conflict.
16. The Deadly Outbreak: New and Terrifying Children's Diseases.
17. A Cyber War Commences.
18. Survival of the Fittest or Hostile Takeovers? Banking Clan Abolishes the Small Guys.
19. The Northern Bear returns from Hibernation: The Bear's Appetite for Lands and Control!
20. "Hoodwinked", the Innocent Face of the Big Bad Wofl! The Wolf Unmasks Itself, but Some are Not Afraid of the Globalists.
21. The Altered Landscape of Europe: New Nations Emerge from Chaos!
Comments Off

on Terry Bennett – Prophetic Headlines Of Future Events That Are Coming To America