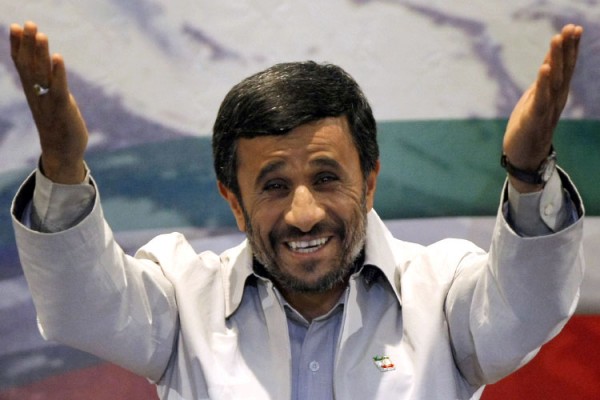 In a recent article, we postulated that Iran actually wants a war with Israel in order to prepare the way for the Mahdi to return.  Well now it looks like Iran is doing more than ever to tempt Israel into starting a war.  In fact, even Haaretz is publishing articles about how Iran is "goading" Israel into striking its nuclear program.  So what is causing so many people to come to the conclusion that Iran wants Israel to start a war?  Well, Iran recently moved almost its entire stockpile of low-enriched nuclear fuel to above-ground plants.  This makes the stockpile much, much easier to strike.
Many analysts have been absolutely puzzled by this move.
They are amazed that Iran would make it far easier for Israel to strike their stockpiles of enriched uranium.
Haaretz described the recent events in Iran this way…. 
According to the New York Times, which quotes the latest International Atomic Energy Agency report, on Feb. 14 nuclear inspectors watched as Iran transferred about 4,300 pounds of low-enriched uranium from deep underground storage to the small plant Iran has declared it will use to re-enrich the fuel to 20 percent purity. It takes 80- to 90-percent enrichment to make a nuclear weapon.
This seems to be a fundamental shift in policy for Iran.  Just last September, Iran was caught constructing a major underground enrichment facility at a military base near the Iranian city of Qom.  At the time Iran explained that the risk of attack by the U.S. or Israel forced them to build underground facilities. 
So why the change?
Well, some analysts claim that Iran is "inviting" an attack because it would unite the Iranian people against a common foe.
But the truth goes much, much deeper than that.
Iran does not just want to unite their own populace.
Iran wants to unite the entire Islamic world for a war that they hope will wipe Israel off the map.
After all, it seems like Iranian President Mahmoud Ahmadinejad speaks of the ultimate destruction of the nation of Israel at almost every public appearance now.
He is obsessed with it.
But if Iran strikes Israel first, he knows that Iran will be regarded as the enemy.
However, if Israel hits Iran first, world opinion will dramatically swing in Iran's favor, and Iran could potentially unite all of the Islamic nations in the region for a war against Israel.
In fact, as we described in our last article, Iranian President Mahmoud Ahmadinejad believes that such a cataclysm is necessary in order to prepare the way for the return of the Mahdi.
Considering the fact that Ahmadinejad believes that his life purpose is to usher in the return of the Mahdi, many believe that Ahmadinejad is actually looking forward to the coming war with Israel.
But he doesn't want to start the war.
He wants Israel to start it.
So what does Israel do?
Take the bait and start a cataclysmic war that could unite all of the Islamic nations in the Middle East against them?
Or continue to watch Iran get closer and closer to developing nuclear weapons which they would certainly end up passing along to terrorists and to other enemies of the Jewish state?
Israel is truly between a rock and a hard place – just where Ahmadinejad wants them.